Seeing how global warming is worsening by the day, Cymmetrik actively promotes environmental sustainability and conservation. As part of that effort, it held an Earth Hour 60+ event at each of its headquarters around the world and called for all employees and associates to participate from home; to see the world turn off its lights, one zone after the next, one hour at a time; and to save energy, reduce carbon emissions, and love Earth.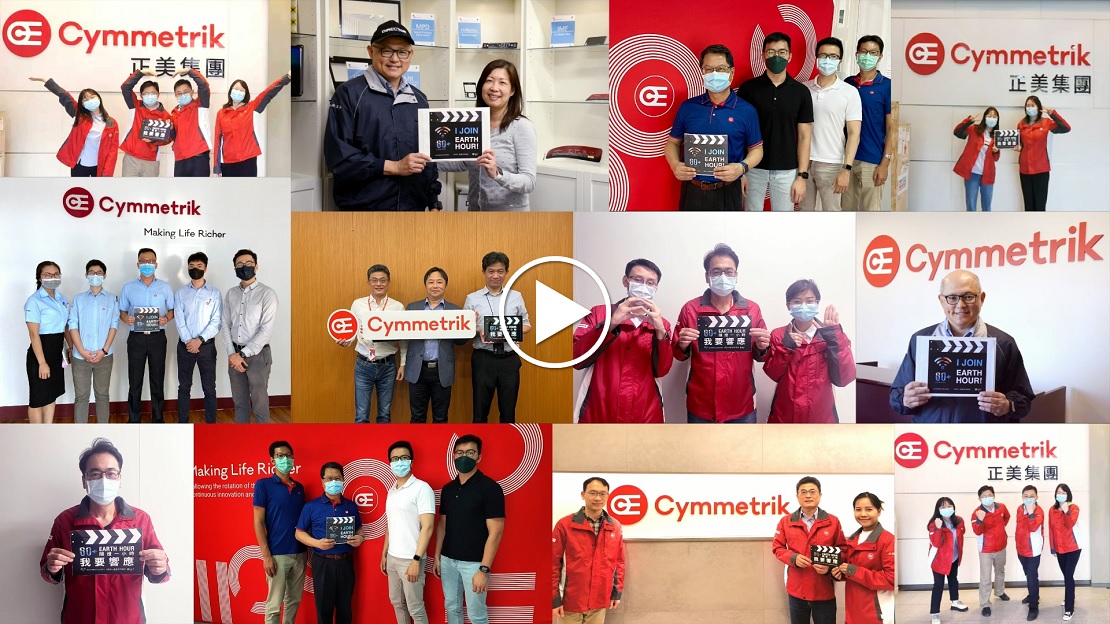 Earth Hour, a globally recognized environmental protection movement, was founded in 2007 by the World Wildlife Fund (WWF) in Sydney, Australia. It calls upon everyone to turn off all unnecessary lights on the last Saturday of every March, at 8:30 at night. And it calls out that regardless of class or age, everyone has the ability—and responsibility—to make the world a better place.
Cymmetrik, with its "people first" principle and a mission to "Beautify Merchandise, Beautify the World", has actively participating in international initiatives and kept a close watch on the global conversation surrounding sustainable development. It has joined the Taiwan Climate Partnership (TCP), a climate organization founded by eight of Taiwan's foremost tech companies, in its quest to lead Taiwan's ICT supply chain to a zero-emission future. And it established its own Sustainable Development Office (SDO) to strive towards sustainable development for both corporations and society at large. Through sustainable development strategies like green design, green production, and green living, it strives to build a database of sustainable materials, to develop green products that support circular economy, to set up carbon emission checks and energy/carbon reduction programs, to establish friendly work environments, and to encourage total employee participation in green living programs and activities. Through these measures, Cymmetrik hopes to join the front ranks in the global movement that is sustainable development, to stimulate corporate green transformations, and to lay the foundations for competitive development that can be forever sustained.